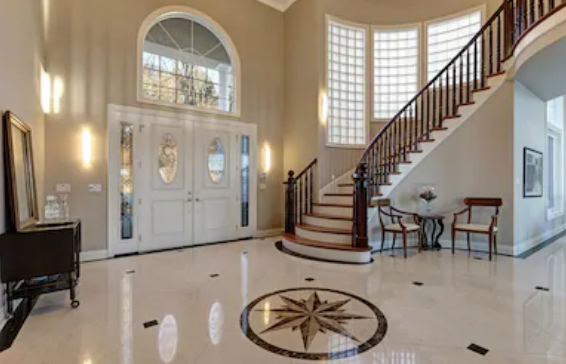 Tile flooring is becoming immensely popular these days because of its resilience and flexibility. Homeowners, especially, are very much interested in installing tile flooring inside their homes as it offers great value for money. In addition, they can be installed in rooms that serve vastly different functions. Kitchen, bathroom, bedroom? No problem! With the bonus of not having to worry about stains and unwanted odors any more. Also, they come in a variety of colors, textures and patterns.
Below we list some of the advantages of using tile flooring inside your home:
Durability
Durability is certainly one of the biggest reasons why many homeowners opt for tile flooring inside their homes. When it comes to unwanted stains and odors, tile is the best option. Tiles can be particularly useful in high traffic areas, as it's likely not to crack even if someone unintentionally drops a heavy object on it.
Longevity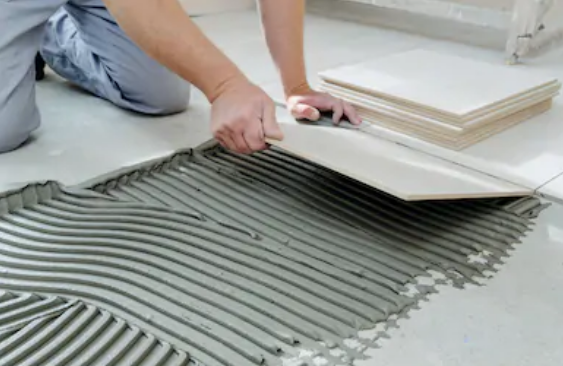 Whether you select ceramic tiles or porcelain, one thing is certain, they will last for ages. Just make sure to pay attention to the accurate installation and meticulous cleaning to maintain it properly. Don't forget to use non-acidic tile cleaners to extend the life of your flooring.
Economical
As far as cost is concerned, ceramic tiles are extremely cost-effective and economical. In fact, it is believed to be one of the cheapest flooring options available. When you calculate the primary cost of buying the tile and installing them, along with their durability and low maintenance, it becomes evident that tiles are worth the money you pay for them. Also, the price entirely depends on the type of product you choose as there are many luxurious and extravagant tile options available on the market.
Waterproof
Generally, all tiles come with a glazed protective coating that makes them water and stain resistant. This is perhaps one of the reasons why contractors prefer ceramic tiles for bathroom flooring. Since, tiles are naturally impervious to humidity, they are the perfect choice for areas that are extremely hot or moist.
It Comes in a Wide Range of Options
Can't make your mind up? Well, no need to worry as you have a variety of options to choose from, all in differing textures, colors, prints and designs. Due to the amount of choice, many interior designers are interested in making use of tiles to give a desired decorative effect to their clients' homes.
Environment-Friendly
There is no denying the fact that consumers these days are better informed and knowledgeable than ever before. Since most tiles come with a hard and shiny surface, they tend to resist dirt, water and allergens. However, an added bonus is, you can save a lot of money on your electricity bills, since it helps reduce cooling costs in the summer.
Increases Resale Value of Your House
Research suggests that homes with tiles installed are sold at a greater price than houses with different flooring. Not only do tile floors look clean and maintained, but they also attract potential buyers if you're planning to sell your house in the coming future. Also, if you have pets, you can remodel your home before selling, by installing new tiles. This will get rid of scratches and other floor damage caused by your beloved pet.
Low Maintenance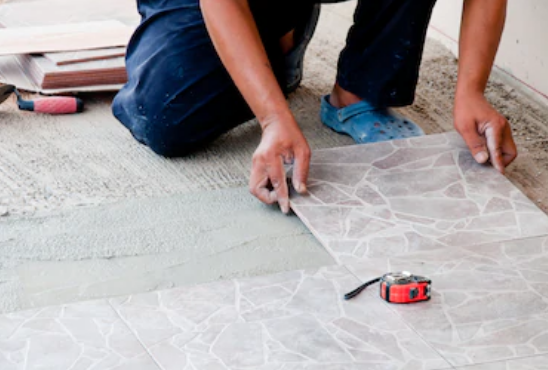 Tiles are durable in comparison to other flooring options, they also require much less maintenance. Similar to any other dirty surface in your home, you can clean tile flooring with just a few basic ingredients. To protect your tile floor from any potential damage, just make sure to apply fresh sealant once after every 5 to 6 years. In addition to that, have contractors and other visitors to your home use safety shoe covers to protect your brand new floors from dirt, debris and scratches.
Conclusion
Tiles can be a great way to add personality and flair to your home. They're economical, functional and above all, quite user-friendly! Meaning you can enjoy the look and comfort of a great interior without paying too much attention to its maintenance. Just be certain to get them installed properly, preferably by a pro, so you get the longevity you deserve. Also, make sure to follow a few quick and easy maintenance rules that will increase the life of your tiles.
Order your Clean Boot boot covers today...Order Online!
Secure Online Ordering & We Ship Internationally.