The Original CleanBoot, Boot Covers – Eco-Friendly, Convenient and Reusable
Do you have a job where you have to enter your customer's home or office in Ohio? Are you looking for a way to ensure no dirt, scuffs or debris is left behind? Then go an extra mile and consider The Original CleanBoot.
How Does The Original CleanBoot Help You Earn Customers for Life?
The Original CleanBoot, boot covers are crafted from premium neoprene which is strong and sealed with a finish that offers a water-resistant ability. They contain an extra grippy sole that comes with a slip resistance feature to ensure better traction. They're functional, look professional and is are a foolproof way to make an impression on your clients in Ohio when you slip them on before entering their property.
Enjoy a Competitive- Advantage by Providing the Best Customer Service, Using The Original CleanBoot
The Original CleanBoot covers sold in Ohio are a perfect way to keep your customers happy. It comes with an easy heel loop for stress-free application and offers uncompromising durability and support you can count on. Our boot covers slip over any size shoe or boot to offer protection of floors and expensive carpet. They're water-resistant, durable and easy to care for.
So, save time on the job, avoid additional cleanup costs by making the Original CleanBoot part of your tool kit.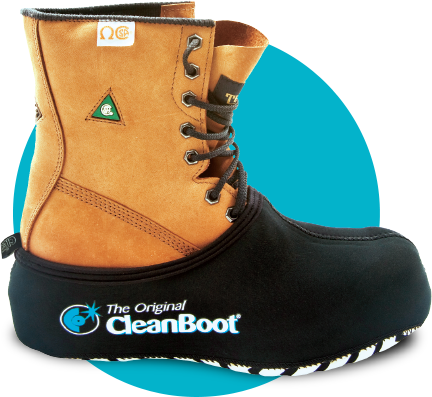 The Original CleanBoot – Features
Superior traction for utmost safety
Effortlessly slips over any shoe/boot size
Superior traction for utmost safety
Easy to maintain and store
Durable construction
Water resistant
Eco-friendly
Available in different sizes (Small/Medium/Large/XL)
Users of The Original CleanBoot in Ohio:
Home owners
Business owners
Electricians
Home contractors
Salesmen
Plumbers
Painters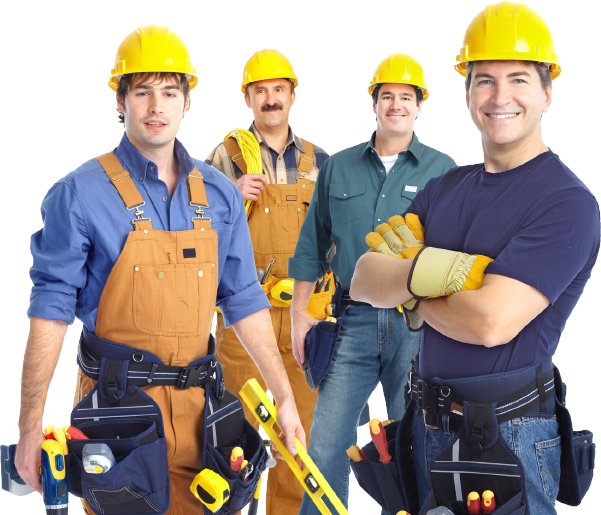 How Does The Original CleanBoot Covers Help You Become Top Home Contractor in Ohio?
Seamless Application
Our no-fuss easy on/off application feature allow home contactors to slip The Original CleanBoot covers over their work boots prior to entering their client's home.
Easy to Store
Unlike disposable shoe covers that you need to buy in bulk to meet with your everyday needs, the Original CleanBoot can be used over and over again. Simply, buy a single pair and you're good to go for many days to come.
OSHA-Compliant
The Original CleanBoot complies with OSHA guidelines that require employers to provide their workers with protective shoe covers so that they can keep themselves safe from slips, trips and falls.
Machine Washable
Simply machine-wash your Original CleanBoot covers and they'll become as clean as new.
Easy to Care
The Original CleanBoot is made from high-quality neoprene with an exterior crafted from reusable fabric that allows for hassle-free maintenance and cleaning.
Eco-Friendly
By using reusable boot covers, you can reduce the amount of plastic booties being sent to landfills and junkyards. Your clients will admire this gesture too…
Economical
By following instructions, you can use your reusable boot covers for as long as you want. The reusability factor adds to the affordability and you can save a lot on your monthly shoe covers expenditure.
Superior Traction
The rugged, water and slip resistant sole ensures superior traction on different surfaces.
Durable
Durability and high functionality are the factors that set the Original CleanBoot covers apart from the rest of the competitors.
Increase your business value by investing in The Original CleanBoot and show your customers that you truly care for their property. Our non-skid, eco-friendly boot covers are one of the ways you can increase your a loyal customer base. Happy clients are more likely to do future business with you.
Plastic and paper boot covers tear apart but the Original CleanBoot features glued seams with an over lock for long-lasting use.
The Original CleanBoot – A Smart Way to Generate Customer Satisfaction
With increased awareness about environmental impact, customers are more interested in collaborating with companies that pay attention to eco-friendly practices. With our Original CleanBoot covers, you can increase your client base in Ohio with minimal effort and expense.
Washable Reusable Boot Covers
Our goal is to service our customers with 100% SATISFACTION