The Original CleanBoot, Boot Covers – Practical, User-Friendly and Eco-Friendly
Are you looking for a product that can help you establish your customer base in Wyoming? We've got you covered. The Original CleanBoot offers water and slip resistant boot/ shoe covers that come with slip-on convenience, reliability and are eco-friendly. Unlike other single-use plastic and paper products, the Original CleanBoot is made to last.
Grow Your Business with The Original CleanBoot
The Original CleanBoot covers are made from premium neoprene which is sealed to perfection in order to ensure durability. Out boot covers come with a grippy sole that helps retain balance on slippery and uneven surfaces. They're water-resistant, reliable and eco-friendly. Make a lasting impression on your Wyoming clients by slipping on The Original CleanBoot before entering your client's home or office.
The Original CleanBoot Covers – An Ultimate Workplace Accessory
The Original CleanBoot covers sold in Wyoming are one of the ways in which you can increase your business's value. Environmentally friendly clients who want to reduce their carbon footprint are always on the lookout for solutions that help them play their role as responsible citizens. When your workers slip the Original CleanBoot covers over their shoes before entering their jobsite just to ensure they don't track dirt and debris into their customer's property, they'll immediately impress homeowners with their eco-friendly practices.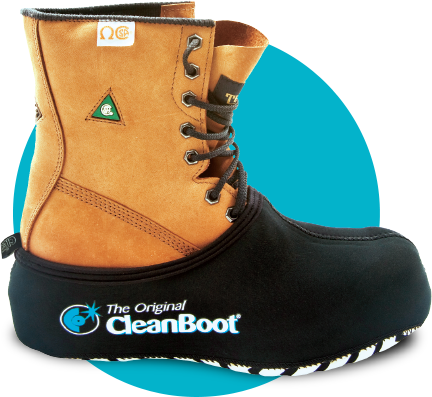 The Original CleanBoot – Features
Glued seams for stress-free on/off application
Double stitched and reinforced for longevity
Grippy sole for optimum traction on different surfaces
Easy to maintain and store
Eco-friendly
Water resistant
Available in Small/Medium/Large/XL sizes
Users of the Original CleanBoot Covers in Wyoming
The Original CleanBoot can be used by companies whose #1 priority is to provide excellent customer service to their clients. Also, anyone looking to protect his/her own home or office flooring can use these covers.
Home contractors
Plumbers
Fumigation services
Carpet cleaning companies
Painters
Salespersons
Electricians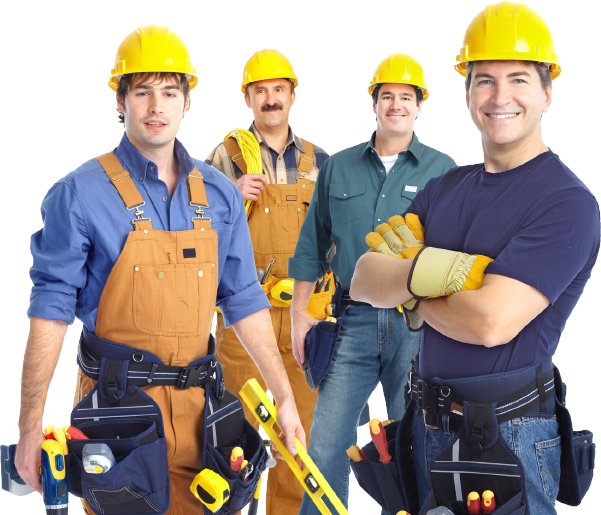 Why Should You Trust the Original CleanBoot Covers?
There are a number of reasons to invest in The Original CleanBoot:
Easy On/Off Application
There's nothing technical about using the Original CleanBoot covers. Simply slip the covers over your shoes or boots before entering your client's home or office and you're good to go.
Eco-Friendly
Unlike other single-use alternatives, the Original CleanBoot covers can be used for multiple times with due maintenance and care. This reduces your input to landfills and junkyards that eventually lower down your carbon footprint.
Durable
Plastic and paper safety covers tear apart and substantially contribute to the landfills. The Original CleanBoot covers, in comparison are durable and long-lasting. They're constructed from high-quality material that ensures continuous use without any damage.
Easy to Maintain
Maintaining your Original CleanBoot covers is a no brainer too. The exterior is made up of water-resistant material that ensures quick and hassle-free cleaning.
OSHA Compliant
The Original CleanBoot covers come with OSHA compliance that require employers to provide their field workers with a pair of safety shoe covers that can prevent possible workplace injuries and accidents.
Affordable
The Original CleanBoot covers are built to last. This helps you save a lot on your overall safety covers expense in the long run.
The Original CleanBoot covers are designed to provide utmost protection against dirt and debris that can ruin your client's expensive flooring and carpet. With our Original CleanBoot covers, you can show a professional image of your company, which can earn you more future business.
Remember, a functional pair of safety shoe covers isn't an option but a necessity.
The Original CleanBoot Covers – A Surefire Way to Impress Your Clients
Get on top of your contracting business with our reliable and functional CleanBoot covers. They're convenient to use, durable and an investment that's worth the money.
Washable Reusable Boot Covers
Our goal is to service our customers with 100% SATISFACTION