Does the nature of your job require you to enter client's homes or offices? Looking for a way to ensure no damage, scratches or debris is left behind? Consider The Original CleanBoot!
The Original CleanBoot – The World's Number One Reusable Overshoe
The Original CleanBoot is made from premium 100% neoprene that is strong and sealed with a finish that provides a moisture barrier. Just slip the water-resistant CleanBoot on and walk across your customer's flooring without leaving any dirt or debris.
Whether you're a homeowner or a contractor, The Original CleanBoot are an eco-friendly and economical way to show your Oregon-based clients how deeply you care about their home and property.
With The Original CleanBoot, it's easier to present a conscientious approach to safety and cleanliness, while demonstrating respect for their property.
What We Offer for Oregon Home Contractors?
The Original CleanBoot is available in Oregon, and is a long-term business investment that strengthens your company's reputation and goodwill.
Our washable and reusable boot covers offer great durability and reusability. They come with a heel loop for easy ON/OFF application.
The Original CleanBoot also includes a slip resistance sole that provides better traction on carpets, tiles, laminate and hardwood flooring.
Our shoe covers are double stitched with glued reinforcement to ensure longevity. Also, they're washable, easy to maintain and eco-friendly.
You need to have The Original CleanBoot as an everyday toolbox item if providing impeccable customer service is the ultimate goal of your business.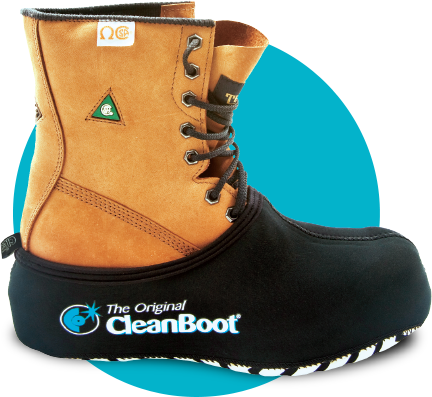 The Original CleanBoot – Features
Constructed from 100% pure neoprene that ensures safe and seamless traction on all surface types
Makes your company OSHA (Occupational Health & Safety) compliant
Great to use on different surfaces including carpets, laminate, tiles and hardwood flooring due to the availability of patented extra grip sole
Easy to store and carry
Durable
Water resistant
Reusable
Hassle-free insertion/removal due to stretchable elastic opening
Stitched to perfection
Made from light, breathable fabric that's comfortable and can also withstand water splashes
Designed to perfectly fit around any shoe type
Available in a variety of sizes (Small/Medium/Large/XL)
Users of the Original CleanBoot Covers in Oregon?
Residential contractors
Handyman
HVAC technicians
Carpet cleaners
Electricians
Plumbers
Delivery companies
Or anyone working in the service sector, who's looking to protect their client's flooring from dirt, dust and debris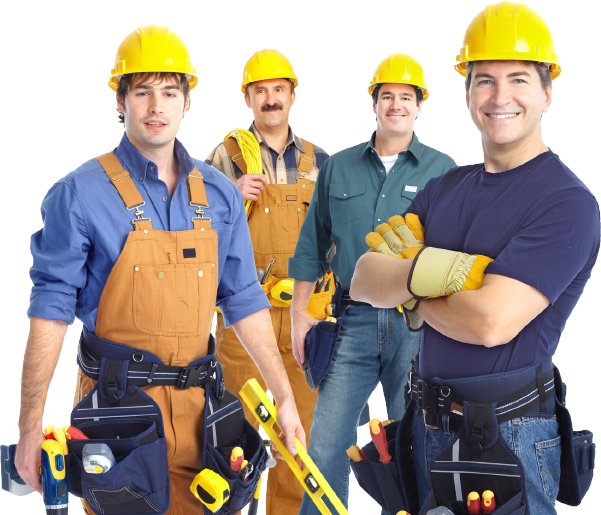 Safety shoe covers are an economical way to save your client's property or expensive flooring from any possible damage. Not only does it protect the floor against scratches and dirt, but they also save workers from any possible injury caused by slips, trips and falls. It portrays a professional image of your company to your clients. This will eventually lead to more referrals and also help you earn a customer for life.
Your Benefits as a Business Owner in Oregon
Increases Customer Satisfaction
The Original CleanBoot is a professional and practical way to build up your company's reputation. When your customers come to know about how deeply you care for their property, they become more inclined to do future business with you.
Positive Reviews
Our reusable boot covers help generate positive testimonials which ultimately leads to referrals and more customers.
Saves Additional Cleaning Costs
TWith The Original CleanBoot, you don't have to worry about extra cleanup costs. Also, your workers will look more professional and customer-friendly.
Your Benefits as a Homeowner in Oregon
Protects Your Expensive Carpets and Flooring
The Original CleanBoot provides protection against scratches and messy track marks that can ruin the overall look of your floors.
Prevents The Spreading of Germs and Infection
Dirty floors and messy surfaces are the biggest sources of germs and infection. With regular use of our boot covers, you can easily avoid the spread of harmful germs and bacteria that can cause numerous illnesses.
This unique product is perfect for professional as well as personal use. We have worked hard to give our customers based in Oregon an unparalleled buying experience.
Washable Reusable Boot Covers
Our goal is to service our customers with 100% SATISFACTION