You believe in doing the job right? We've designed The Original CleanBoot for contractors like you. Featuring durable construction and enhanced functionality, our reusable and eco-friendly boot covers are a must-buy for all residential service providers working in New Hampshire who need to enter their client's property on a daily basis.
The Original CleanBoot is made up of high-quality 100% neoprene that is both breathable and comfortable for everyday use. The Original CleanBoot comes with a heel loop that ensures easy on/off application.
If you're environmentally conscious, then our washable, reusable boot cover is the #1 choice for residential contractors.
The best part? Clients notice when you go the extra mile to keep their homes or offices clean. It's something that can set your business apart from the competition.
Show your customers that you CARE with The Original CleanBoot. It allows workers to work safely and cleanly in a customer's home.
We Got You Covered with our Extra Grip Sole, Water-Resistant material, and durable construction.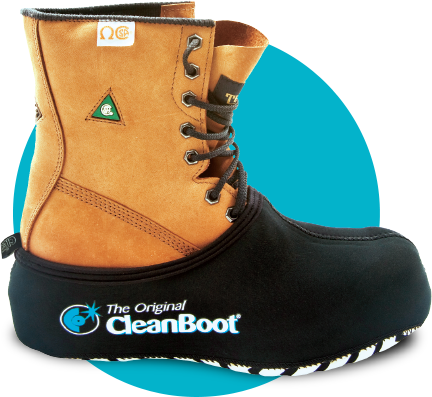 The Original CleanBoot – Features
Convenient Heel Loop for easy ON/OFF application
Reinforced heel seam for additional protection against wear and tear
Trade Marked Name
Form fitting, durable construction, 100% Neoprene
Patented Extra Grip sole for better traction on finished flooring such as carpet, laminate hardwood & tile
Strengthened stitching & glued seams allow for a super durable construction throughout the overshoe
"The Original CleanBoot fits over your existing dirty boots or shoes, allowing you to keep the outside out and the inside clean."
Who Uses The Original CleanBoot?
The use of The Original CleanBoot helps maintain safety and cleanliness. Similarly, if you work as a handyman or a residential contractor, The Original CleanBoot can help you protect your customer's expensive flooring against scratches, dust or debris
The Original CleanBoot can be used by (but not limited to):
Telecommunication technicians
HVAC technicians
Home renovators
Residential contractors
Painters
Plumbers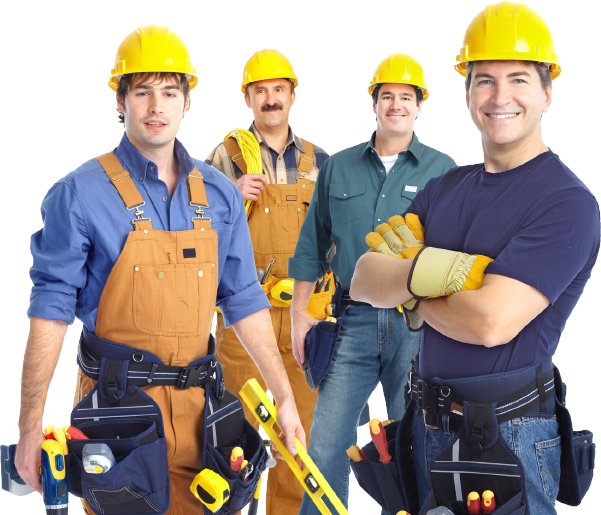 Cost-Effective and Easy to Order
The Original CleanBoot is an easy yet economical way to generate customer satisfaction while providing top-notch service to your clients. So, exceed your client's expectations by investing in a pair of The Original CleanBoot and build long-lasting customer base for your business.
What to Expect?
Gives the Best First Impression
The Original CleanBoot helps you and your business convey a professional and responsible image of your
business. Give the best first impression and win customers for life.
Generate Referrals
Customers admire businesses that are more customer-friendly than money-oriented. With The Original CleanBoot, you can easily show how you value your client's property. Once you impress your clients with your professionalism, they are more likely to refer your business to others within their social and business circles.
Happy customers = More referrals = Repeat business
OSHA Compliance
The Original CleanBoot are OSHA-compliant. They allow contractors/ workers to maintain their OSHA mandated safety footwear, all the while working safely and cleanly in a customer's home. So, if you really want to amaze impress your New Hampshire clients with unparalleled customer service, The Original CleanBoot is a great start.
Saves Time and Clean Up Costs
With The Original CleanBoot, you can save time and money. Simply slip The Original CleanBoot over your work boots and you're ready to provide exceptional service without having to worry about dirt or debris.
Machine Washable and Reusable
The Original CleanBoot is 100% reusable and eco-friendly. With proper maintenance and care, you can use The Original CleanBoot for a very long time.
You need a pair of The Original CleanBoot if you are operating a service company and need to enter your client's homes or offices on a daily basis. With the high cost of flooring being used in today's contemporary homes, the last thing you need to be worried about is dirt and damage to any of the tile, laminate, hardwood or carpet. This is where The Original CleanBoot has you covered. Order yours today and demonstrate you care!
Washable Reusable Boot Covers
Our goal is to service our customers with 100% SATISFACTION