The Original CleanBoot – First of its Kind Reusable and Eco-Friendly Boot Covers in Utah
If the nature of your job requires you to enter your client's home or office on a daily basis, you need a pair of the Original CleanBoot covers to avoid tracking dirt, and debris into your client's home.
Designed to fit over your existing shoes or work boots, the Original CleanBoot, boot covers are a practical and affordable way to keep your client's expensive flooring and carpets clean and stain-free.
How Does The Original CleanBoot Increase Your Business Value?
Businesses that revolve around customer service require something extra that can keep their clients happy and satisfied. Especially, if you run a residential contracting company, you must take some additional steps to enhance your business reputation.
Reusable and handy, the Original CleanBoot is a perfect way to cater to your customers' requirements without damaging their expensive carpets or extravagant flooring. The best part? The Original CleanBoot, boot covers are reusable, eco-friendly and easy to maintain. Simply, slip the Original CleanBoot over your existing shoes and you're all set to impress your Utah-based clients in no time. It's as simple as that…
Get Ahead of Your Service Business and Earn Customers for Life
The Original CleanBoot in Utah is a sure-fire way to keep your clients satisfied. Whether you run a plumbing business or provide carpet cleaning services to your Utah-based clients, the Original CleanBoot will help you provide optimal service without leaving a mark on your clients flooring or carpets. Your customers will simply love the concept of using eco-friendly shoe covers and will hopefully do more business with you.
The Original CleanBoot will increase the reputation of your business reputation. As well, will help save additional time and money on clean up costs.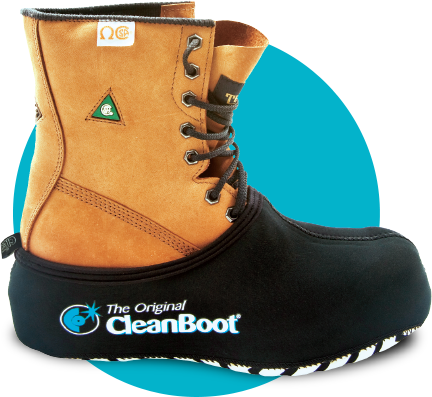 The Original CleanBoot – Features
Seamlessly slips over your existing boots
Glued seam with an over lock support
Double stitched and reinforced for long-lasting use
Features a grippy sole for better traction
Machine washable
Easy to maintain
Eco-friendly
Water-resistant
Handy and lightweight
Available in four sizes (Small/Medium/Large/XL)
Who Uses the Original CleanBoot Shoe Covers in Utah?
The Original CleanBoot is an amazing product that caters to the diversified needs of a number of industry specialists. Some of them include:
Plumbers
Salesmen
Handymen
Residential contractors
Fumigation services
Carpet cleaners
Or anyone whose nature of work requires them to enter their client's home or office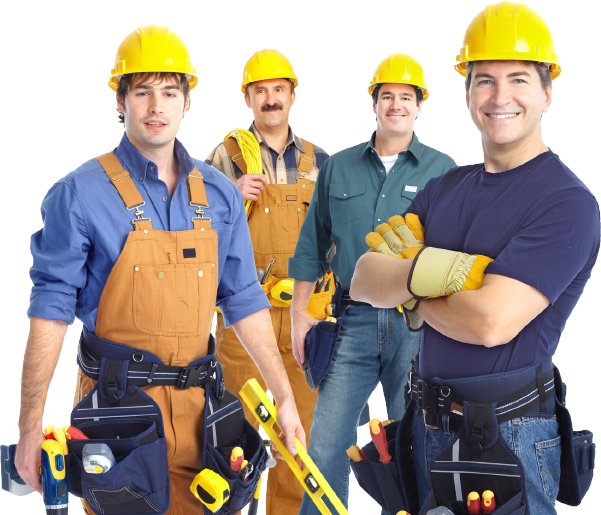 How Does the Original CleanBoot Covers Help You Become the Best Home Contractor in Utah?
Easy On/Off Application
No, you don't have to spend a lot of time to wear your CleanBoot covers. The product comes with effortless on/off application feature that lets you slip on these covers in less than a minute before entering your worksite.
Easy to Handle and Store
With The Original CleanBoot, you don't have to purchase the whole month supply of shoe covers just like paper or plastic alternatives. These covers are reusable and you can use them for multiple times with due care and maintenance.
Economical
While you may have to pay a little extra when you purchase The Original CleanBoot boot covers but obviously you can save a lot in the long run considering the reusable nature of the product.
Smooth Traction
The Original CleanBoot comes with a slip-resistant grippy sole that ensures you enjoy seamless traction on multiple surfaces.
Easy to Maintain
The Original CleanBoot boot covers are created from high-quality neoprene with an exterior made up of reusable water-resistant fabric that allows for stress-free maintenance and care.
Eco-Friendly
When you reuse your shoe covers for many times, you automatically reduce your plastic contribution to landfills and junkyards.
OSHA Compliant
The Original CleanBoot covers strictly adhere to the OSHA standards that workers must maintain designated footwear to work safely. The Original CleanBoot helps facilitate this.
Long-Lasting
Glued seam with over lock functionality makes the Original CleanBoot amazingly functional and long-lasting.
With increased awareness about eco-friendly working practices, people are more interested in collaborating with companies whose carbon footprint is minimal. With The Original CleanBoot, boot covers, you can show the responsible and environmentally-friendly side of your company.
The Original cleanBoot is a simple and effortless way to enhance your client base in Utah without spending a lot of money.
Washable Reusable Boot Covers
Our goal is to service our customers with 100% SATISFACTION