Do your customers Get Upset about you or your workers tracking dirt and debris into their homes?
The Original CleanBoot your problem…
Now you don't have to worry about taking your shoes off when entering your client's home. Just slip the water resistant CleanBoot boot covers on and walk across expensive flooring and carpets without worrying about tracking dirt and debris across floor.
What We Offer for Washington State Home Contractors?
The Original CleanBoot work boot covers sold in Washington State are a smart and long-term investment that comes with a convenient heel loop for hassle-free on/off application.
Our reusable boot covers offer unparalleled durability and support that you can count on, making them a perfect pick for hardwood, laminate, tile and carpet.
The Original CleanBoot overshoes are a foolproof way to achieve safety and protection as they come with a slip resistance sole that is designed to provide better traction on different surfaces.
Above all, they are water resistant, easy to maintain, durable and eco-friendly.
If customer satisfaction is your utmost priority, now is the time to invest in The Original CleanBoot and save cleanup costs and time on the job.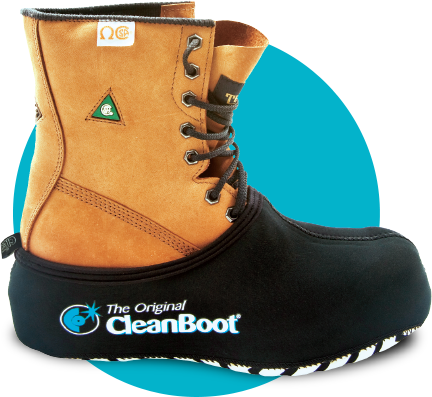 Exclusive Features
Seamlessly slips over your work boots
Glued seam with an over lock for long-lasting use
Slip-resistant shoe covers that provide protection against slips, trips and falls
Easy to store
Handy and lightweight
Water-resistant
An extra grip sole that ensures better traction
Eco-friendly
Available in different sizes including small, medium, large and XL
Who Uses the Original CleanBoot Boot Covers in Washington?
The Original CleanBoot boot covers can be used by:
Residential contractors
Home owners
Electricians
Painters
Salespersons
HVAC Technicians
Plumbers
Cable TV/ Telecomm Technicians
The Original CleanBoot shoe covers can be used by: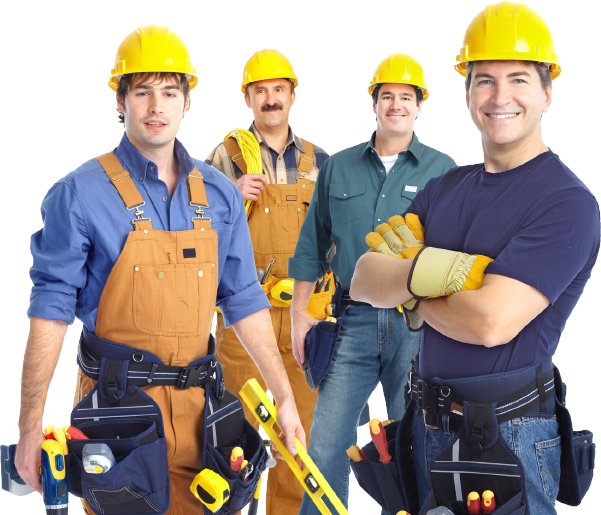 The Original CleanBoot is an easy yet affordable way to generate customer satisfaction while providing top-notch service to your clients. So, exceed your client's expectations by investing in a pair of The Orignal CleanBoot you can build a long-lasting customer base for your business in Washington state.
How Does The Original CleanBoot Boot Covers Help You Become the #1 Home Contractor in Washington State?
Easy On/Off Application
The Original CleanBoot comes with an easy on/off application feature, allowing you to quickly slip on over your existing boots before entering your client's home.
Easy Cleaning and Maintenance
The exterior of our washable boot covers is made up of reusable fabric that allows for stress-free and easy cleaning.
Affordable
With proper care and maintenance, you can use The Original CleanBoot Boot for as long as you want.
Eco-Friendly
By using the same pair of The Original CleanBoot multiple times, you can do your part to eliminate plastic disposable booties from landfills.
Highly Functional
Our reusable boot covers are highly functional and durable. The glued seam construction guarantees durability while the availability of elastic opening makes it easier to insert/remove shoes or boots.
OSHA Compliant
The Original CleanBoot complies with OSHA safety guidelines that mandates that employers must provide their workers with safety shoe covers to ensure workplace safety and also to prevent possible slips, trips and falls.
Machine Washable
The Original CleanBoot in Washington State are designed with practical and long-term use in mind. Whether you're a homeowner looking to protect your expensive carpet or flooring against dirt and debris, or a service related business, you will find our machine washable boot covers truly amazing.
The Original CleanBoot Can Help You Earn Customers for Life
With our work boot covers, you can show your Washington-based customers that you care and respect their property. Not only will our boot covers generate customer satisfaction but also entices referrals and repeat business.
Happy Customers = Increased Customer Base
The Original CleanBoot is Not an Option!
It's a Necessity for Washington State Home Contractors
The Original CleanBoot is an integral element of your everyday toolbox. It's one of the ways you can show that you are environmentally-friendly, and customer-orientated. Increase your home contractor business in Washington State by investing in
The Original CleanBoot NOW!
Plastic boot covers just tear apart, cover your dirty work boots with the most durable boot covers that last!
Washable Reusable Boot Covers
Our goal is to service our customers with 100% SATISFACTION