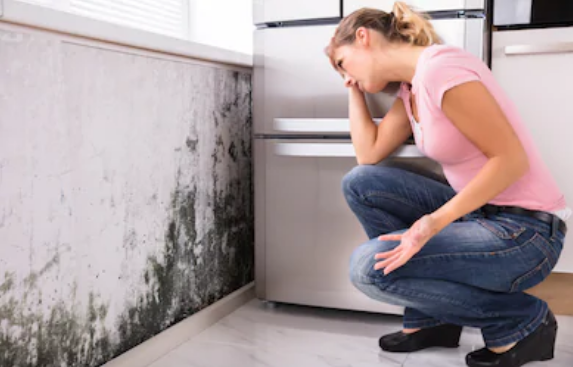 Whether it's the scummy black stains on your curtain, the unappealing white spots on your flooring, or the sleek orange coating that appears on your kitchen drain, mold is definitely ugly and undesired. In certain cases, mold in your home can even cause illnesses including allergies and asthma. It can even cause irritation to your eyes, lungs and throat.
What is Mold?
Simply put, mold is a type of fungus that involves small organisms. Mold can be either black, white, orange or even purple or green. Mold develops and grow in moisture and reproduce with the help of spores that move through the air.
Regardless of your surroundings, you're exposed to the dangers of having mold in homes. Your books, walls, carpet and even your furniture provide the support mold requires to grow. However, as mentioned above, mold needs moisture to grow, you're most likely to see it in your kitchen and bathroom.
The Dangers of Having Mold in Homes
For individuals allergic to mold, smelling or touching mold can trigger various health issues such as runny nose, rashes, sneezing, etc. You'll have to be extremely careful if you have serious mold allergies as it may lead to more severe reactions.
The elderly and infants are typically at high risk. Similarly, people with chronic illnesses are more sensitive to the dangers of mold.
How to Get Rid of Mold?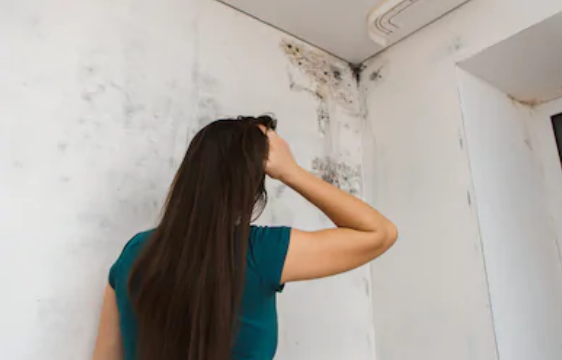 Unfortunately, it's not possible to get rid of mold altogether. But, as it grows mostly in damp or wet surroundings, you can lower its impact by controlling moisture within your home. If you already have mold growing in your home, the best way to remove it is to clean it up using an approved mold abatement cleaner and take necessary steps to reduce the moisture. Keep in mind, the mold will most likely return if you don't fix the issue completely.
Below are some of the effective measures that will help you combat the dangers of mold:
Use ACs and Dehumidifiers
To reduce air moisture, make sure to use air conditioners and dehumidifiers in hot weather. Try to keep the indoor humidity level below 60%. You can measure the humidity of your house by using a hydrometer. Similarly, make sure to keep your house warm during cold weather. With the decrease in temperature, the air is less likely to maintain moisture which can promote mold growth in your house.
Fix Leaks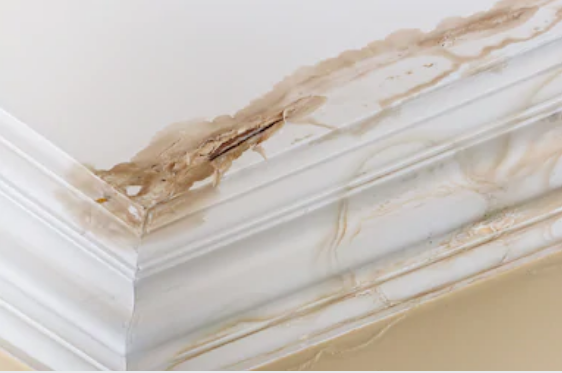 One of the ways to reduce moisture in your house is to fix leaks and seepage. The ground should be constructed in such a way that water doesn't enter your house from the outside. You can also consider waterproofing and landscaping options to obstruct moisture and mist.
Take Steps to Remove Humidity
Hire a contractor to check your HVAC units to make sure the units are maintained properly. Also, make sure to purchase suitable heating or cooling equipment to control humidity. If your HVAC system is oversized, your cooling unit won't be able to eliminate humidity.  Ask your contractor to check ducts for any leakage.
Maintain House Hygiene
Maintaining proper hygiene practice is another effective way you can decrease the spread of mold and diseases in your home. Try to use suitable gear and tools that can prevent moisture intrusion and help you have a dry and comfortable environment. Make sure to use safety shoe covers to protect your carpet, tiles or flooring from dirt, dust and mud which can also encourage mold reproduction in your home.
Use Exhaust Fans
Always turn your exhaust fans on, especially while cooking or frying. Make sure to turn off certain electronic appliances if you observe wetness on the surfaces. In addition to that, pay special attention to the water around the sinks. Lastly, keep your refrigerator's drip pan clean and dry as it may also cause moisture.
Although, it's not easy to eliminate mold from your house altogether. By using the above-mentioned tips, you can definitely reduce the amount of moisture within your house and surroundings.  These simple tips can help you combat mold problems so that you can stay safe and healthy all year.
Order your Clean Boot boot covers today...Order Online!
Secure Online Ordering & We Ship Internationally.