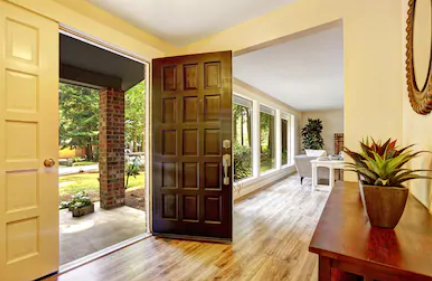 Throughout the year, we track so much dirt and debris into our homes. Not only dirt or soil, even air pollutants from vents, automobile exhaust and pollens can literally ruin your carpets, tiles or expensive flooring. As the old saying goes, when your environment is clean you feel happy, motivated and healthy. Thus, it's pretty obvious that productivity levels rise when your home or office is clean and free of mess.
In this post, we'll see how you can keep the outside out and inside clean by following some economical yet amazingly effective tips:
Use Suitable Doormats
Don't underestimate the power of doormats. Mats help prevent contamination by trapping dust before it can enter your home. To minimize contaminants, you should place two mats, one inside and one outside of your home's entrance.
Whether you are looking to purchase a door mat for your home or office, it's crucial that you take into account the environment in which your house or office is located. Keep in mind, your front door mat should have be made of suitable material to prevent miscellaneous debris from entering your place.
Make sure you clean your door mats every few days with a vacuum to keep them dust-free.
Use Shoe Covers
There are many parts of the world where it is considered mandatory to remove shoes when you enter someone's home. However, if you're finding it difficult to convey this to your guests, you can keep a basket of reusable shoe covers at your entrance to prevent dirt and debris.
Shoe covers can also help in preventing the spread of germs and cross contamination in your home.
Replace Filters
Another way to prevent dust and debris from entering your home or office is to replace your filters every 20 to 30 days. You'll witness noticeable reduction in dust and pollutants when you follow this routine. Invest in cost-effective, disposable filters and change them routinely. It's also important to clean the surrounding area around your furnace.
Use Your Vacuum Cleaner Correctly
When it comes to protecting your home or office from dust or debris, a good vacuum cleaner is certainly your best friend. How often should you use your vacuum entirely depends on your usage and the number of people living in your home. As far as your workplace is concerned, you have to account for the number of employees currently working in your office. Although, there is no hard and fast rule about how often you should vacuum your space, the general rule is to clean each room at least once a week.
Avoid Feather Dusters
While feather dusters are attractive and trendy, they are a big failure when it comes to wiping dust from surfaces. Even if you follow the instructions properly and clean surfaces with the duster, the dust will just be spread throughout the home and not really cleaned.
Instead of using feather dusters, you can use your vacuum's soft-bristled brush to remove dust from curtains and blinds.
Don't Leave Your Windows Open
To prevent dust and pollens, make sure to keep your windows closed to minimize the contamination from the outside environment.
Don't Forget to Turn Your Kitchen Exhaust On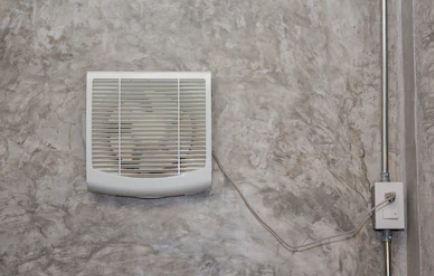 Make sure to turn your kitchen exhaust on while frying or sautéing as it prevents accumulation of grease and oil on surfaces.
Apart from following routine maintenance and cleaning, it's also advisable to hire a professional cleaning services once a year for a deep clean and sanitization.
Order your Clean Boot boot covers today...Order Online!
Secure Online Ordering & We Ship Internationally.