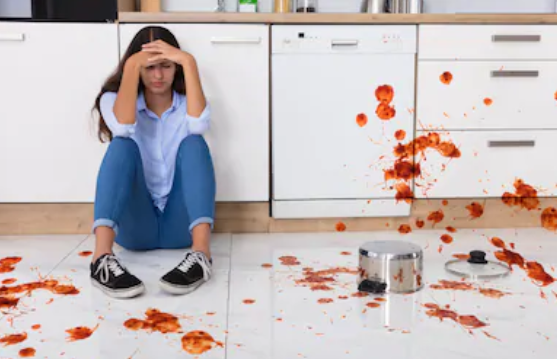 According to the Bureau of Labor Statistics (BLS), Americans spend around 40 minutes daily on cleaning. Obviously, a lot of people are interested in using that time for more productive and entertaining activities. Luckily, there are various DIY techniques that can help you clean and maintain your home that doesn't require too much effort.
Use Vinegar to Clean Your Coffee Maker
Let's be honest, we all love a perfectly brewed coffee, but we don't put in the required effort when it comes to cleaning our precious coffee maker. Did you know your dirty coffee maker is a hot spot for bacterial activity? To properly clean your coffeemaker, make sure to clean it with vinegar every month. Take a few spoons of white or cider vinegar and mix it with water. Run it once with the mixture, and then run it again with just plain water to get rid of any unpleasant vinegar odors.
Use Wax Paper to Make Your Sink Shine
Your kitchen sink is the spot where you clean your dishes, however, it is one of the filthiest places in your entire home. One piece of research published back in 2017 proposed that most sinks are loaded with bacteria. It's crucial that you use an antibacterial cleanser to sanitize your sinks. To make your sink gleam, use wax paper on taps and faucets after sanitizing with a good cleanser. Not only will this help eradicate water spots, but it will also prevent your sink from future stains.
Use Soap to Clean Your Blender
Blender is an integral kitchen gadget that sets you free from manual mixing and blending tasks. However, problems arise when you're forced to clean a jug full of blades. One way you can get rid of stuck-on-scum is by pouring some lukewarm water mixed with baking soda and some liquid detergent into the blender. Give it a quick pulse and a good rinse afterward.
Clean Your Floors with Olive Oil
It would be great if you used protective shoe covers on a routine basis to protect your flooring from dirt, debris and scratches. In addition to that, an olive oil and lemon juice mix with a hint of water can help your floors shine.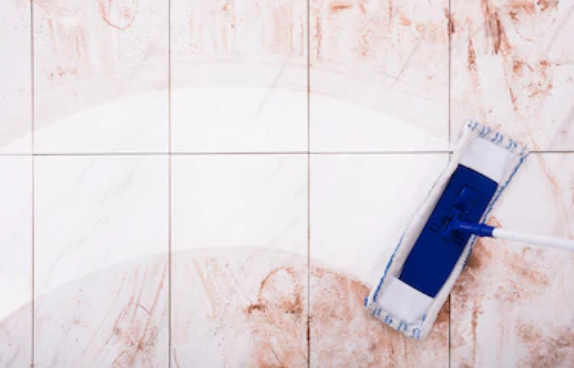 To make a DIY floor cleaner, mix one-gallon hot water with 3/4th cup olive oil and ½ cup lemon juice in a bucket. Clean your floor with a mop and let it dry. You can even use this recipe on your wooden floors.
Use Grapefruit to Scrub Your Tub
Grapefruit is an amazing fruit. Not only does it taste delicious, but you can also use it to scrub your bathtubs. Just cut the fruit open and dip it in table salt. Rub the tub with salt-covered fruit and rinse with any good disinfecting solution.
Use Cleaning Wipes to Clean Your House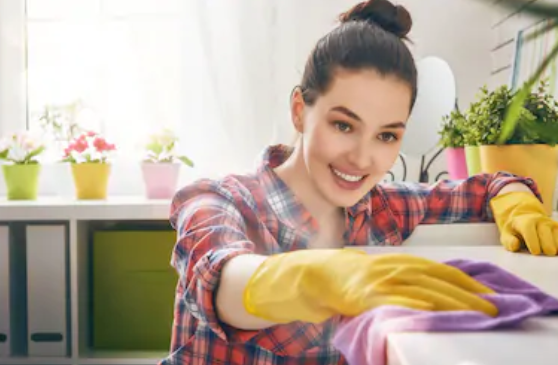 Cleaning wipes are economical and practical. However, it's very important to use them correctly to get optimum results. Let an area remain wet for around 5 to 10 minutes before using wipes. Even though you can use a single wipe to clean your entire house, it is recommended that you use separate wipes for different surfaces to avoid any spread of germs.
Use Shaving Cream to Clean Stains
There's no need to hire professionals to get rid of those unwanted upholstery stains. Instead, scrub a small amount of gel-based shaving cream onto a stain and let it rest for 8 to 12 hours (preferably overnight). Blot it dry the next morning.
Pro Tip – Make sure that you use this method first on the back or bottom area of your couch before applying this mixture to the whole couch.
Clean Your Carpet with Vinegar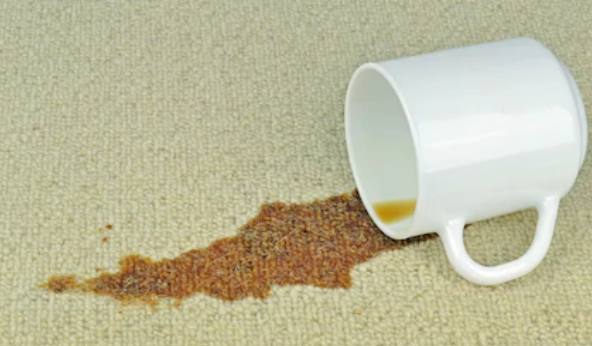 Vinegar is an all-purpose ingredient that can be used to maintain different accessories in your home. Carpet stains are very hard to remove. Also, it takes a great deal of effort and money if you opt for professional cleaning services for your carpet. Instead, mix 1 cup of vinegar with 3 cups of water and apply it to the stain. Cover the area with a wet cloth and steam it for 15 to 20 seconds.
Use Baking Soda to Freshen Up Your Mattress
To freshen up your mattress, vacuum it monthly and sprinkle baking soda on it. Let it rest for 4 to 5 hours. Vacuum again.
Microwave Kitchen Sponges to Get Rid of Bacteria
When it comes to cleaning your utensils, dishes, and silverware, your kitchen sponge can certainly be your best friend. To clean your kitchen sponges, run them in your microwave for 90 seconds on full power.
These simple DIY tips will help you clean your house naturally. The good news? All of the above-mentioned ingredients are most likely under your sink or in your pantry. Take a hint from this post and make your home look and feel cleaner than ever before.
Order your Clean Boot boot covers today...Order Online!
Secure Online Ordering & We Ship Internationally.