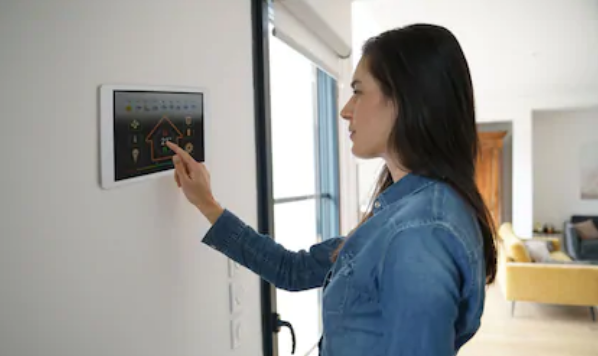 Automated homes may make life easier and more comfortable. Over the last few decades, we've gone from depending on corded phones to pocket-sized user-friendly mini-computers that are able to perform dozens of other communication tasks.
Similarly, the use of smart home technology is evident in almost every house – be it in the form of smart lighting, smart home appliances or smart safety devices. If you're wondering what all this fuss is all about, here are 10 reasons to use it:
You can Save Money On Utilities
Home utilities can add up to hundreds of dollars per month. Since smart home technology is designed to achieve energy efficiency, it enables you to save up to 10%-25% on your monthly electricity bills. Home automation can switch off lights or readjust thermostat when you're not using them.
Also, smart home technology is crucial when you're planning to build an energy efficient home. For instance, you can have better control over the heating and cooling systems. Motorized shades can be used to automatically switch to an evening mode as sunsets or room lights can automatically switch on or off when you enter or leave the space.
Improves Home Security
You can integrate safety and surveillance systems in your smart home. There are hundreds of smart home safety features available these days including surveillance cameras, smart home locks, fire or motion detectors and other phenomenal automated safety measures that can skyrocket your home's security without much effort. In addition, you can also turn on the security alerts on your smartphone and monitor activities in real-time.
Saves Time
Many tasks that are recurrent in nature can be conveniently done automatically or with just a few basic steps using smart home technology. Also, the power of being able to control your home's functions with a single click is incomparable. Imagine adjusting your house temperature remotely to become cooler before you get home on an excessively hot day. Similarly, you can have your oven preheat while you're still at the store. Sounds great, right?
Environmentally Friendly
Due to increased awareness about eco-friendly approaches, people today are interested in acquiring solutions that can help preserve our natural resources in the best possible manner. As products are designed on the principle of automated solutions, you can significantly reduce power consumption and automatically switch off lights and appliances. This contributes to reducing each home's carbon footprint.
Accommodation of other Smart Home Appliances
Smart home systems can be amazingly adaptable especially when it comes to installing new appliances. No matter how extraordinary your smart home appliances seem today, they will become obsolete with time. Being able to assimilate recent innovations will make your life easier and enable you to keep your home on the cutting edge of technology.
Better Functionality
Smart homes can also optimize the working of your home appliances. For example, you can find better apps to detect your favorite channels with the help of your smart TV. A smart convection oven can help you prepare your favorite recipes with perfection. A smartly-designed home theatre can help you seamlessly organize your video and audio collection and the list goes on. All in all, connecting your appliances with automated technology will revamp your appliance productivity.
Mental Freedom
With smart safety features, you don't have to worry about your home security while you're away. In fact, you can easily monitor the status of your home by using smart cameras connected with web-enabled phones from anywhere in the world.
Prepare Your Children for a Better Future
Smart home technology is here to stay and grow. The more your kids learn about the recent technological innovations, the better prepared they are for the coming future. An energy-efficient smart home can be a great learning experience for your kids that can help them become more responsible and disciplined.
It Brings Family Together
Designing a smart home can be a great opportunity for a family to stay together. You will definitely witness that your family members getting close to each other as everyone gets to know the innovations collectively.
Smart Homes are a Great Investment
The trend of smart homes is expected to stay and grow in the coming years. When you ultimately decide to sell your home, smart home appliances could be a great advantage. In fact, one of the consumer reports suggests that smart homes can increase the resale value of your house by up to 7%.
All in all, smart home solutions can be a great investment and eventually pay off in a variety of different ways. Not only do they make your life easy and hassle-free but also enhance the overall worth of your home.
Order your Clean Boot boot covers today...Order Online!
Secure Online Ordering & We Ship Internationally.