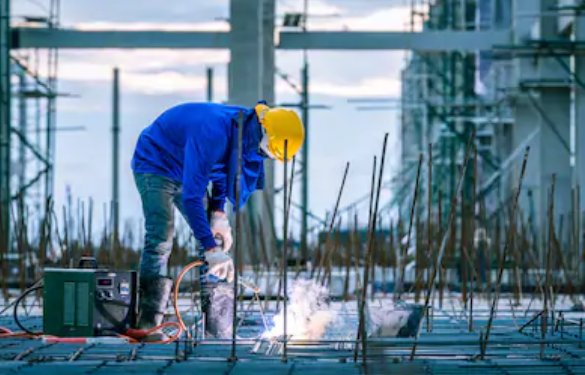 Let's face it, the average person literally has no idea how active and hardworking construction workers actually are. In fact, a person working in a construction sector spends more than 10 hours on his feet contingent upon the nature of his work.
Sadly, the average construction worker never gets sufficient time to rest his or her body for the upcoming day. Sore muscles, swelling, aches, and pains are some of the most common conditions faced by workers who work relentlessly on construction sites.
Poor circulation is said to be one of the main reasons for painful and achy legs. This can be effectively controlled if you wear compression socks throughout the day. As these socks act as a support mechanism for the veins and improve blood circulation, they will also help restore proper blood flow. The tendency to normalize poor blood flow is one of the reasons why a lot of construction workers, restaurant employees, and factory workers are wearing compression socks daily.
Below you will find the top 5 reasons to wear compression socks if you're working in construction:
Increases Blood Flow
Ever wondered why compression socks are called graduated? Because they are designed to exert pressure on the ankle and foot area while slowly reducing the pressure on the leg. This promotes natural blood flow to the heart. By wearing compression socks on a regular basis, construction workers can feel more comfortable and active, as it reduces pain and helps the circulatory system.
Slow Progression
Due to the tough and physically demanding nature of construction workers, a lot of on-site workers suffer from a condition called varicose veins. Simply put, varicose veins occur due to the degeneration of the lower leg veins which triggers the pooling of blood, swelling and other painful symptoms. This condition may lead to other complications if left untreated for longer periods of time. With compression socks, construction workers suffering from this disease can better manage their symptoms. As compression socks increase blood flow, it slows down the progression of this disease.
It Augments Work Productivity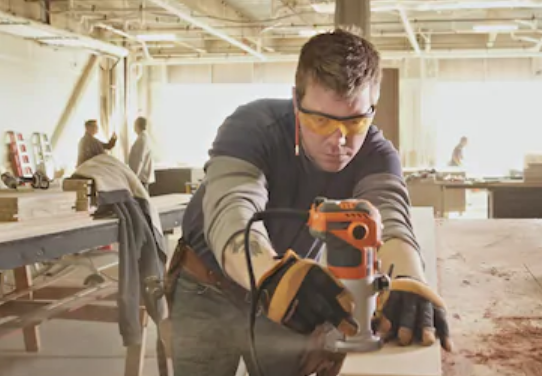 Compression socks can enhance your productivity and help you become more active and energetic at work. Make sure you try different sizes to see what works for you. Usually, the suggested range for compression socks is between 10-15mmHg. However, if you're able to withstand a greater amount, you can opt for compression socks ranging between 20-30 mmHg. Compression socks with greater compression offer additional support which is essential if you work as a construction worker. Noticeably, increased compression makes it difficult to put on, or remove socks. This is why it is suggested to try different products with varying compressions to decide what specific amount of compression works for you.
It Helps You Stand for Longer Durations
Unlike other desk jobs, the work of construction demands long hours and physical exertion. Since construction workers are required to stay active and alert throughout the day, they're required to stand for long periods. This is where compression socks come into play. Just make sure to consult your doctor on how long it's safe for you to wear these socks, especially if you're suffering from any vascular disorder.
Reduces Leg Pain and Swelling
Compression socks not only compress the leg muscles but they also apply pressure on larger leg veins. As a result, blood circulation increases. This reduces leg pain and swelling and also curtails heaviness in the legs.
Final Words
Compression socks are a great product, that offers the comfort you need while working on construction sites. They are available in a large variety of sizes, colors and compression strengths. Keep in mind, finding the right pair can make all the difference.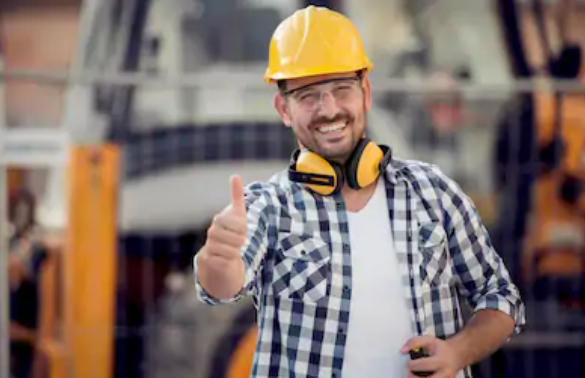 While compression socks can be extremely beneficial in managing varicose veins, the product itself cannot cure the condition. Make sure to consult your doctor if your leg pain continues or if the disease gets worse.  It is also suggested to consult your doctor before buying a pair of compression socks, as your doctor can help identify the right amount of compression and will provide a prescription (which you'll need if you opt for high compression options).
All in all, compression socks can augment your work productivity and help you manage long working hours without pain and swelling.
Order your Clean Boot boot covers today...Order Online!
Secure Online Ordering & We Ship Internationally.